Native title & cultural heritage matters
Native title and cultural heritage matters must be handled with expert insight, understanding and respect. It's crucial to seek legal advice from specialists in the field.
Native title compensation
Native title claims, including gathering evidence
Negotiation, mediation and agreement making
Reviews & advice for RNTBCs and trusts
When facing complex challenges, native title claimants, service providers and representative bodies need to partner with lawyers they can trust. That trust must be earned. We've spent years developing meaningful, long-term relationships across Australia, building a reputation for fighting for what's right and delivering exceptional results.
We walk the talk. MPS Law founder Michael Pagsanjan negotiated the settlement of Australia's first successful native title compensation consent determination in Australia, and also negotiated and advised on the landmark Yamatji Nation settlement.
MPS Law has also been sought for advice and services for countless native title claims around Australia.
As a result, MPS Law has become one of Australia's leading law firms for native title, land access, pastoral and cultural heritage legal issues. Not only do we work with native title claimants, providers and representative bodies, but also provide tailored and practical advice to mining and exploration companies that share our values.
Contact us for a no obligation discussion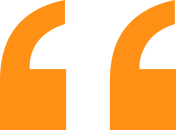 "MPS Law is an innovative legal service, knowledgeable and understanding of Aboriginal cultural protocol…and is committed to achieving our goals and future endeavours."
A director of a current client for MPS Law provided the following recent testimonial
"…MPS Law has shown us patience and respect as we work towards our ambitions to improve community living standards and services, and create opportunity for our young people."
Another director of a current client for MPS Law provided the following additional testimonial