Commercial advice, negotiations & litigation
The commercial landscape is increasingly complex for corporations and businesses of all sizes. There's never been a more important time to seek the highest quality advice. 
Corporate governance & compliance
Whether it's closing a deal, negotiating with a partner, understanding the fine print in a contract, or settling a dispute, business leaders and owners are making big decisions every day that come with great consequences. Partnering with an experienced, trusted commercial law firm can help you successfully overcome all legal challenges and set you up for growth. Some organisations have unique needs, including Indigenous corporations and trusts. With a suite of high quality fixed fee or 'as you need it' packages, MPS Law has become one of Australia's most trusted firms in this sector. MPS Law has also recently worked with organisations in the arts and music sectors, technology startups and various other companies with a broad range of commercial needs. We believe that prevention is better than the cure. As a result, we are proactive and pragmatic in our service delivery. For example, our experienced lawyers are often called on to provide governance and management reviews and advice, to reduce risks and other problems from occurring in the future.
Contact us for a no obligation discussion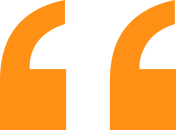 "Thank you … it was a pleasure for us to work with you, and your generosity was very much appreciated."
The Director of a not-for-profit client who received advice on redrafting key contracts provided the following testimonial on MPS Law services
"The team at MPS Law have been a pleasure to work with. They took the time to understand my business/ industry and were able to quickly draw up an agreement to protect my business. Michael (Pagsanjan) and Kai (Sinor) were both extremely knowledgeable and delivered on time. The documentation was very straight forward which made it easy to follow their mark ups. I look forward to working with MPS Law in the future. If you're looking for lawyers who'll understand your business and deliver on time, reach out to Michael and the team."
The Director of an e-commerce company who received sought assistance legal drafting provided the following testimonial on MPS Law services
"It is rare to find a law firm that understands so well the context of Aboriginal corporations. MPS advice was high quality, succinct, in plain English and practical for us to implement. Their staff were responsive and inspired great confidence."
A CEO of a recent Aboriginal corporation client provided the following testimonial for our services